The Largest Convention Facility with fun and interesting shopping and culture opportunities.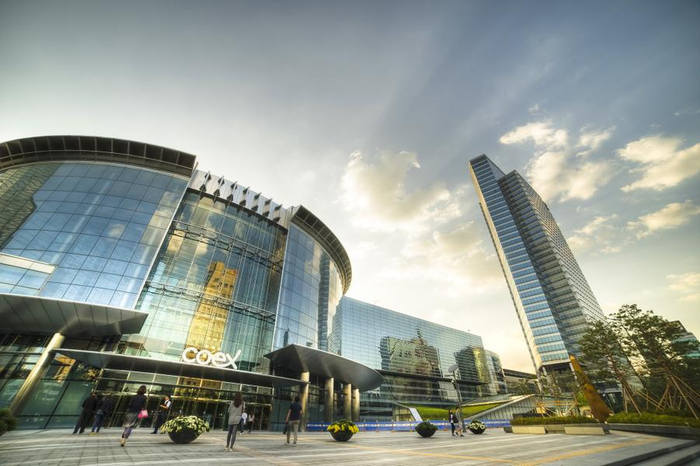 COEX
Location
159 Yeongdongdaero, Gangnam-gu, Seoul, Korea
Direction
Line 2 to Samseong Station. A 2-minute walk from Exit 6
Tel
+82-2-6000-0114
Interpreting service: +82-2-6000-8225
Website
www.coexcenter.com Site
COEX, well known for its shopping and cultural space, is the heart of international exchange among nations with various exhibitions and international seminars.
COEX is the biggest convention center and exhibition space in Korea. Directly connected to the Samseong Station of subway line 2, it includes a shopping center, a movie theater, a musical concert hall, exhibition halls and famous restaurants. It is also close to a casino, hotels, department stores, and other various amenities.
Trade Tower, ASEM Tower and COEX ARTIUM is housed nearby for visitors' perfect shopping, dining and culture life. COEX MALL has been reopen in 2014. The mall includes

Mega-Box theater, COEX Aquarium, Starfield Library, YP bookstore, Pierrot shopping and many other shops and restaurants.