K-Star Road、Must-Visit Place for K-POP Fans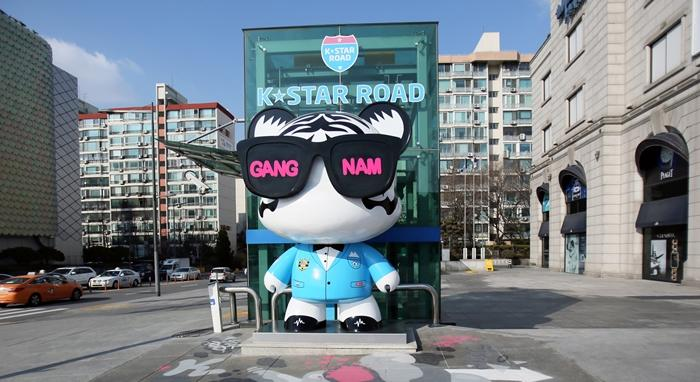 K-Star Road

| | |
| --- | --- |
| Location | - |
| Direction | - |
| Tel | - |
| Website | - |
K-Star ROAD?
K-Star Road is a special project directed towards overseas visitors looking to immerse themselves into the so-called "Korean Wave". As the name implies, K-Star Road focuses on "stars" and is a place where one can take a glimpse into the lives of famous K-Pop idols. Whether it be sampling their favorite foods or visiting their favorite shops in Cheongdam-Dong, Sinsadong, or Nonhyeondong, visitors will be able to feel the K-Wave in person.
Walking on K-Star ROAD
As implied by its name, K-Star Road is an actual road, one bustling with the energy and excitement. Located in the road from Apgujeong Rodeo Station to the Cheongdam intersection, K-Star Road features a variety of K-Pop artifacts, one of which is a large toy called 'Gangnamdol'. Tourists often take pictures with this iconic doll, a representation of the cultural buzz that has hit Korea since the K-Wave. Along with this doll, the street features numerous other products and shops associated with entertainment companies—helping further one's appreciation of Korean pop culture.