Leading Fashion Trend of Korea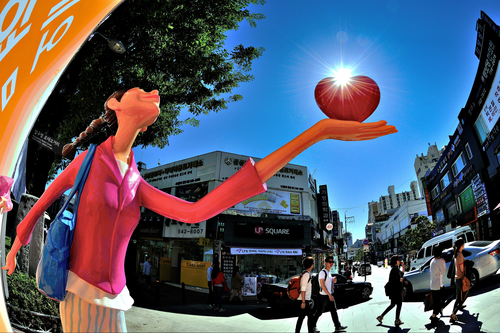 Leading Fashion Trend of Korea
Location
Apgujeong-ro South 35-gil, Seolleung-ro West 14-gil
Direction
Line 3 to Apgujeong Station. A 20-minute walk from Exit 3
Bundang Line Apgujeong Rodeo Station. A 2-minute walk from Exit 6
Tel
-
Website
-
If there is Rodeo Drive in LA, we have Rodeo Street in Gangnam!
Since the 1990s, Apgujeong-Rodeo has for long, been known as the hub of fashion and trends in Korea. Passing through Sinsa-dong and Cheongdam-dong, one can see that the name holds true to this day. Bustling with the vibrancy of youth and culture, Apgujeong Rodeo Street is a must-see location for foreigners. It can be accessed easily via the Apgujeong Rodeo Station on the Bundang Line.
The streets of Apgujeong Rodeo are lined with fashion outlets, flagship stores, and famous restaurants. Also peppered throughout the area are famous filming locations used by Korean dramas and TV shows, many of which are still used to this day. Apgujeong Rodeo also boasts some of Korea's best hair and beauty salons, along with a cluster of renowned cosmetic surgery clinics. Often a common attraction for Japanese and Chinese tourists who come in attempts to emulate the looks of their favorite K-Pop stars, Apgujeong Rodeo is rightfully called the mecca of "beauty-tours", and should be visited by those looking to "style up".
One need only take a seat in one of the many outdoor cafes to truly feel the trend and wave of culture that has immersed Korea since the K-Wave.