Young Street in the Heart of Gangnam.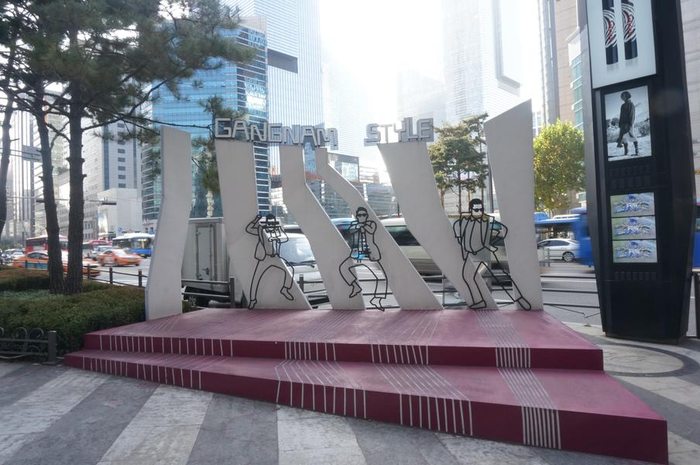 Gangnam Station
Location
Gangnamdaero, Gangnamgu, Seoul
U-Street is from Gangnam Station to Shinnonhyun Station
Direction
Line 2 Gangnam Station Exit 11, Line 9 Sinnonhyeon Station Exit 5
Tel
-
Website
-
Gangnam Station area has been the meeting point of young people for more than 30 years, thanks to its convenient transportation. It is recommended to visit Gangnam Station area at night to feel its young and dynamic atmosphere.
After PSY's hit song 'Gangnam Style' had taken the world by storm, Gangnam Station became a destination for foreign tourists wanting to experience the true 'Gangnam Style.' Gangnam Station is an important center for public transportation and connected to a number of bus lines. It is surrounded by theaters, record stores, bookstores, private academies, restaurants, cafes and other amenities. It has become a popular gathering place with young people. Plus, many tourists often come to give patronage to nearby beauty salons, cosmetic surgery and ophthalmology clinics, as well as spas and massage specialists.
Underground shopping center at Gangnam Station is another good place for shopping. Fashionable goods are lined up with reasonable prices. Gangnam Station Plaza(Exit 11) has M-Stage, where various kinds of events are take place, including K-POP concerts,
Gangnam Station is also the starting point of Gangnam City Tour Bus, which attracts more and more international visitors.